MAGIC IN THE MOUNTAINS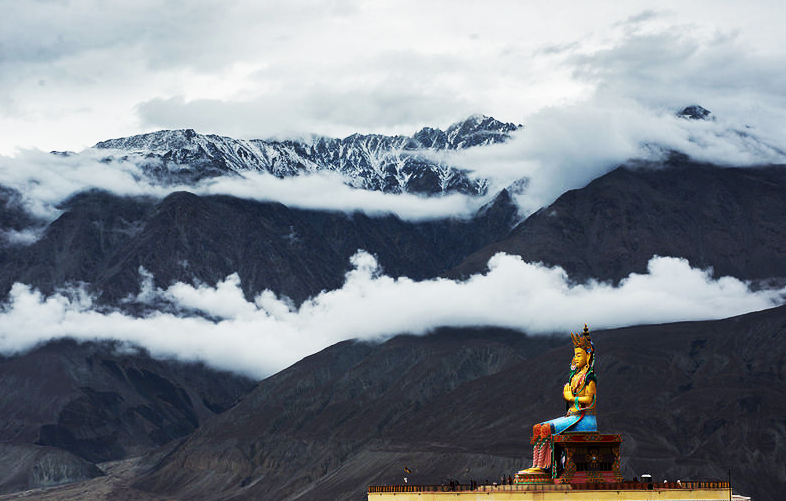 A VISION OF BUDDHA IN THE MOUNTAINS OF NORTHERN INDIA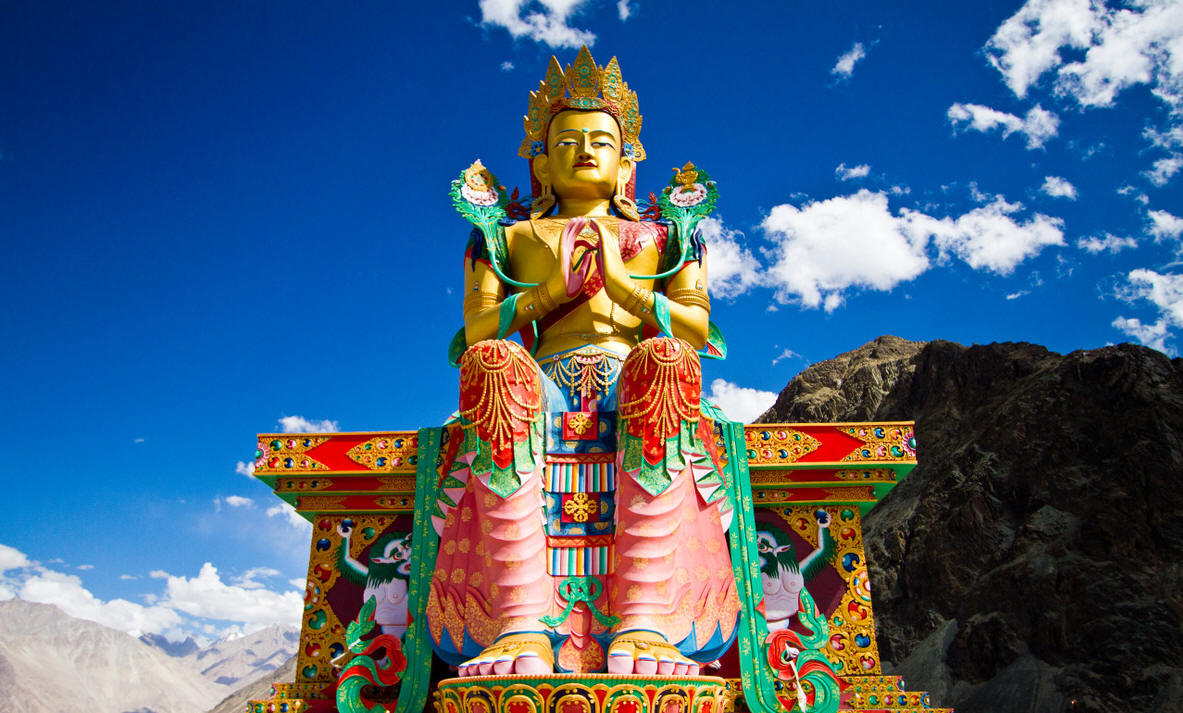 The enormous statue above stands out as a golden vision of wonder in the secluded Nubra Valley, of Ladakh India. It is 'Jampa Maitreya,' a figure described as the future Buddha in many Buddhist traditions.
The Maitreya statue towers 32 meters (106 feet) tall and sits just below Diskit Monastery, one of the oldest and largest Buddhist monasteries in the Nubra Valley. (The monastery itself was founded in the 14th century). However, even though the monastery is old, the statue is new. The construction was started in 2006 and it was consecrated by H.H. the Dalai Lama on 25 July 2010. The statue was built entirely from local donations and is maintained by the Diskit Monastery. The statue was built for three purposes: protection of Diskit Village, prevention of further war with Pakistan, and to promote world peace. This is probably why the statue faces down the Shyok River, towards Pakistan.
Ladakh itself is a magical landscape, situated on the highest plateau of the state of Kashmir, being over 3,000 m (9,800 ft) in elevation. Ladakh is a mysterious place, because it is one of the few regions of India where Buddhism still retains a strong influence. The region itself is hemmed in by walls of dramatic and jagged mountains. It has unforgettable landscapes, but road access requires crossing tortuous high passes which close altogether from October to May (or longer when snows are heavy). Therefore, even though the region has some tourist activity, it still remains largely secluded.
LINKS
Diskit Monastery (Wikipedia)