WHO ARE THE WHITE WALKERS?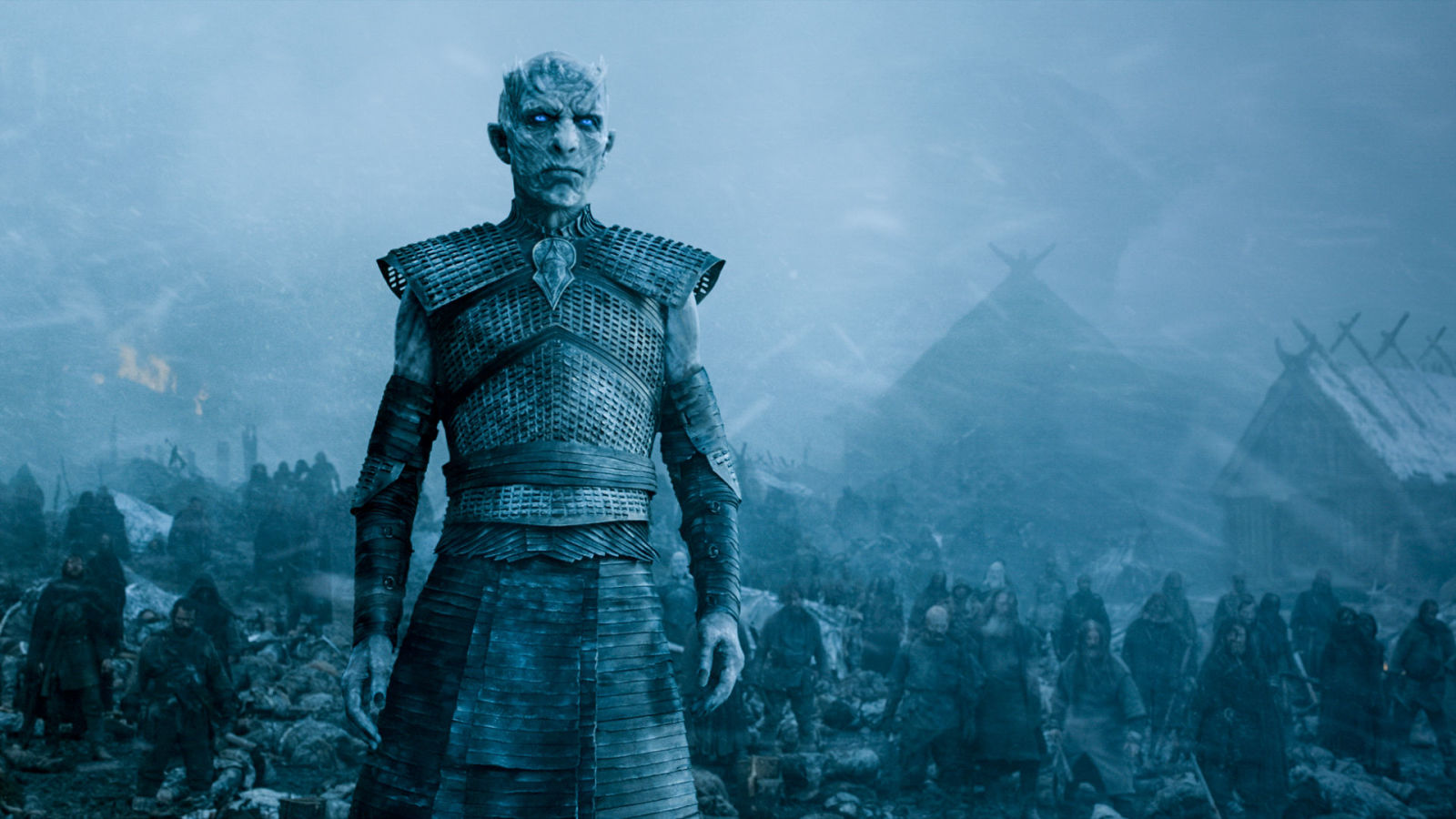 "In that darkness the White Walkers came for the first time. They swept through cities and kingdoms, riding their dead horses, hunting with their packs of pale spiders big as hounds."
The White Walkers have appeared since the very beginning of the Game of Thrones series.
These tall, pale beings with ice-blue eyes have the power to create zombie hoards and can shatter a sword like a mere icicle.
The menace they pose to the Game of Thrones universe has been foretold since the very beginning of the series. "Winter is coming."
Yet even seven seasons later, there is still much that remains to be known about these fearsome creatures.
Who are they? What do they want? Why did the Children of the Forest create them?
The world of men is at risk as these beings and their vast armies of undead Wights have now broken through the wall at the end of Season 7.
---
RELATED READING:
White Walkers (Game of Thrones Wiki)
Night King (Game of Thrones Wiki)
'Game of Thrones': Everything you need to know about White Walkers (USA Today, 8-25-17)
Game of Thrones: The Difference Between White Walkers and Wights (Pop Sugar, 8-23-17)
Game of Thrones: 10 Things You Need To Know About White Walkers (Screen Rant, 5-24-16)
---
BIRTH OF THE WHITE WALKERS
THE BEST OF THE WHITE WALKERS
BRAN MEETS WHITE WALKERS
JON SNOW VERSUS THE WHITE WALKERS
---