RUSSIAN METAL BANDS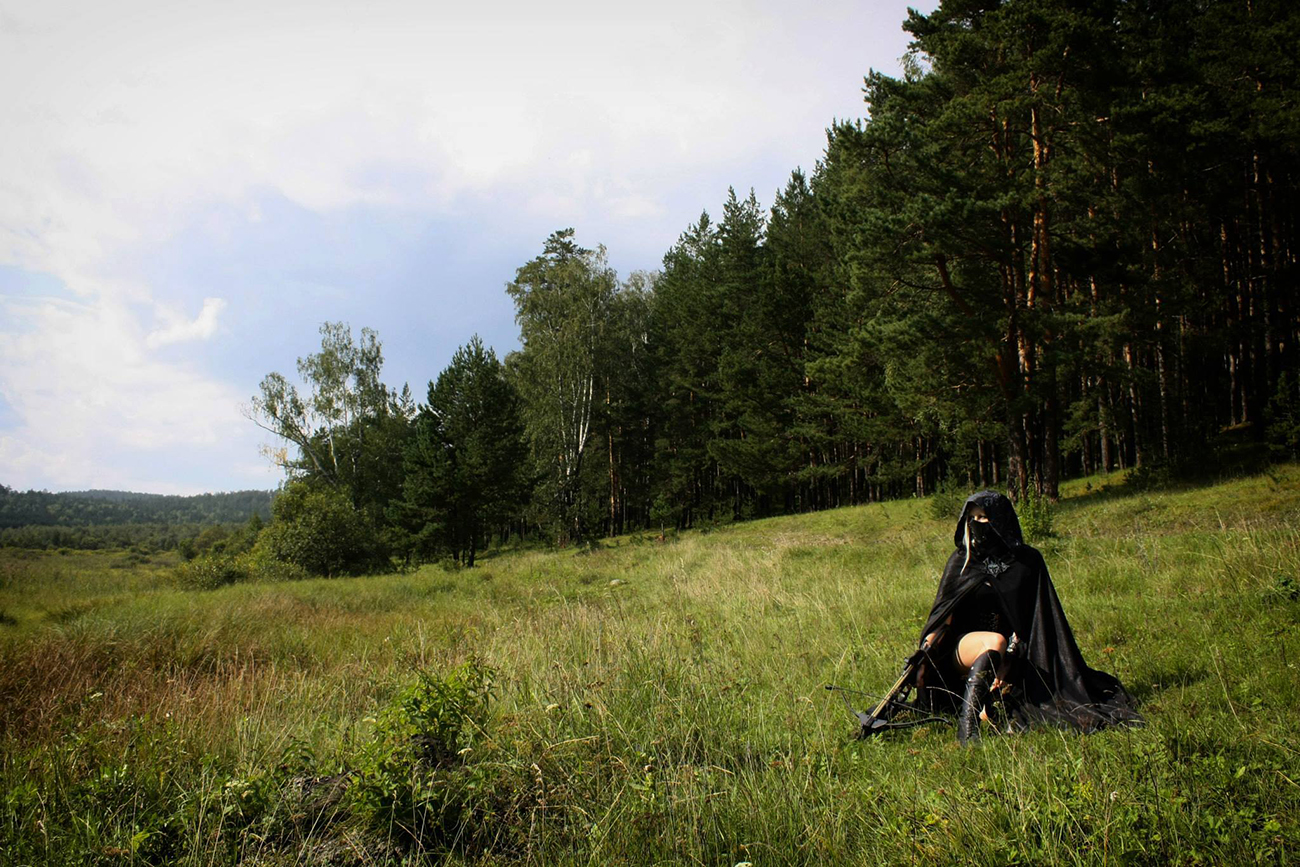 (Polina Psycheya)
---
This is a list of various metal bands from Belarus, Russia and Ukraine.
Though they are different nationalities, music is performed in Russian.
---
Alkonost (1996-present)
Hailing from Naberezhnye Chelny, Tatarstan, Alkonost performs folk/black metal.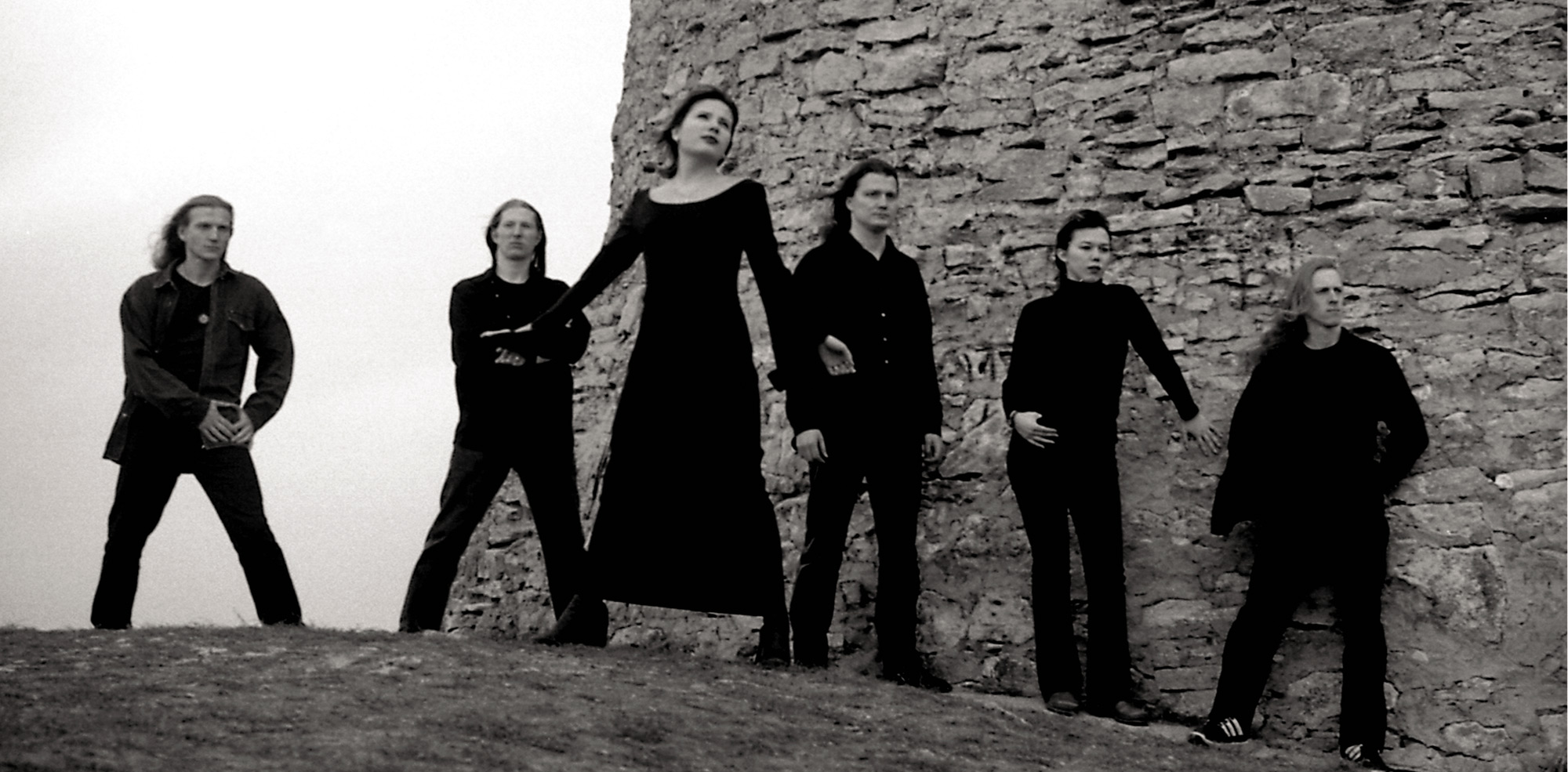 Their main ideology is inclusiveness to which they display with English and Russian versions of their music.
The album, "Tales of Wandering" is the English remake of their previous album, "Сказки странствий".
Alkonost stands up to unite people against oppressive political structures.
'Waiting' VIDEO
Alkonost is the Goddess of The Land of the Dead in Slavic mythology:
depicted as a half-bird, half-woman harpy.
She mentally immobilizes her listeners with her beautiful voice until they want nothing more.
"It's all very simple. We create our fantasies for everybody, not against someone.
There's no hate in our music or lyrics. I still have in my mind this, probably utopian,
idea about the brotherhood of nations." (Metal Mania)
---
All I Could Bleed (2009-present)
They are a band from the same town of the Arkhaim Ruins: Chelyabinsk.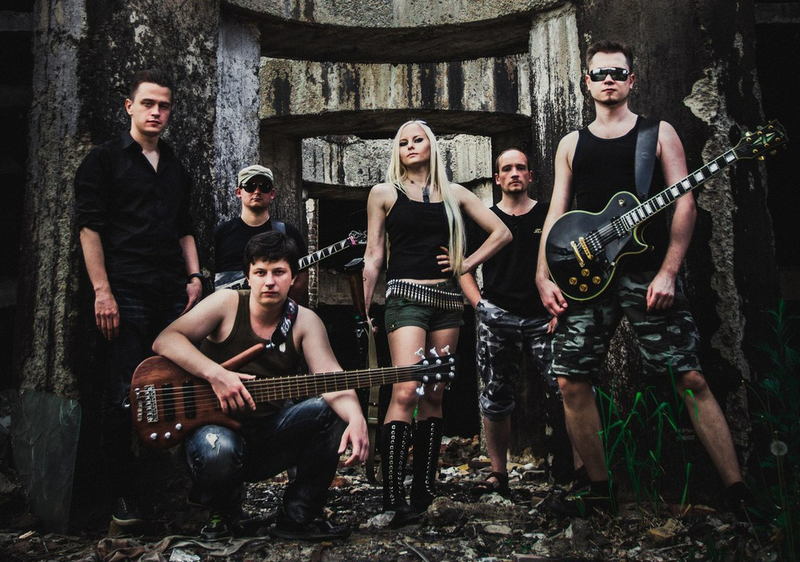 Polina Psycheya is their growling, no-nonsense vocalist and Renaissance frontwoman.
She creates great visual art when not blowing minds on stage.
'Debris of the Earth' VIDEO
---
Anadora (2008-present)
They are an eight-piece symphonic/folk metal band from Moscow, Russia.
"My friend's grandma always says: "You will never have a second chance to make a first impression".
Here in Russia we haven't a lot of bands with very high recording quality level.
That's why we especially want to be the one." (Arsenal Del Metalero)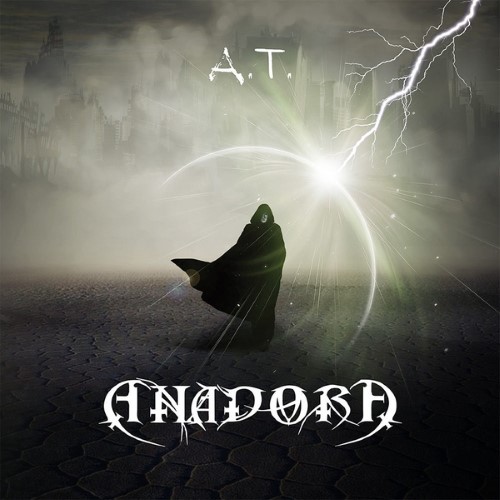 Their lyrics revove around courage, glory, warriors and battle, which add punch to an already intense soundscape.
"Взгляд в небеса" references Christ's non-return, and the awakening of the subconcious dreamstate.
'Воин' VIDEO
"Твой выбор" questions our main three choices in life: pursuit of power, self-development or inaction
---
Arkona
The pagan metal band has a ominous spiritual philosophy to their recordings.
Masha Scream is Arkona's frontwoman, a Russian warrior vocalist with a worldly mind.
She praises the past while darkly contemplating our future.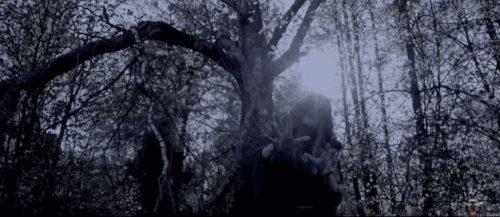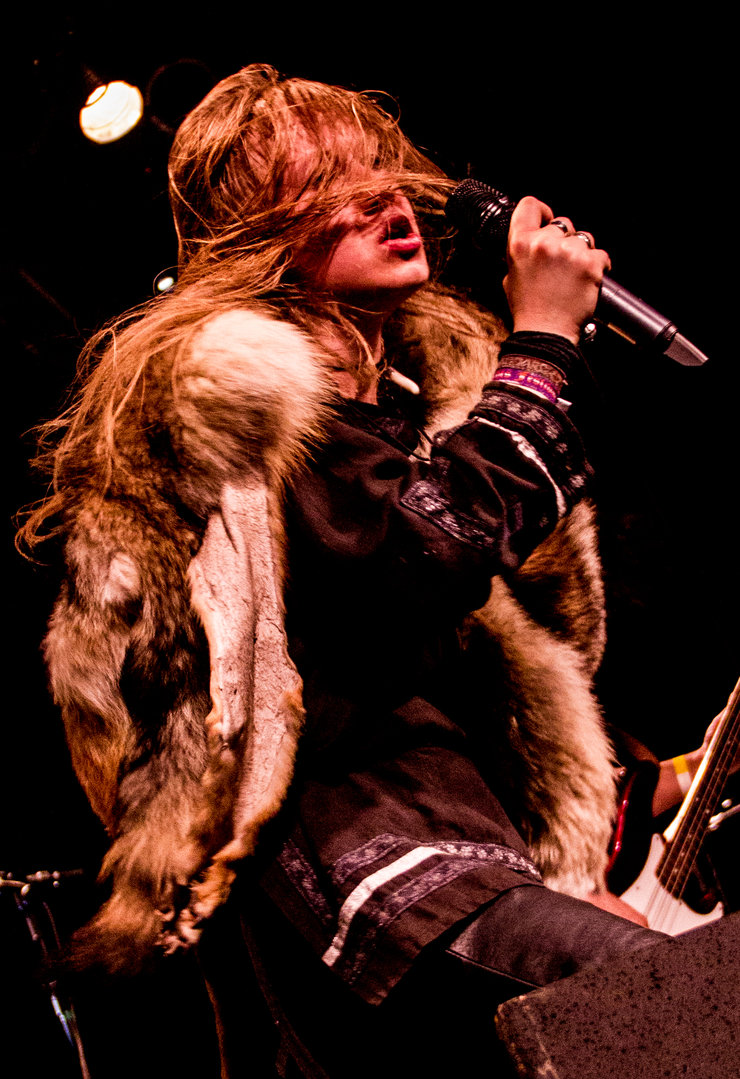 "Yav is "Reality". The world we live in. In Slavic mythology, there are three worlds: Yav' (our world),
Nav' (the other world, "dark one") and Prav' (the world of gods and spirits).
'Zov pustyh dereven' VIDEO
If we look around everything is the same in the modern world.
Humanity wants to make the world better for itself, but ruins it.
The concept of the album is my philosophy of nowadays."
'Yav' VIDEO
"The real essence of the modern world is hidden under the artificially made beautiful form.
Truth is not what we want to see, but what is in reality." (Planet Mosh)
OFFICIAL WEBSITE FACEBOOK TWITTER
---
Beorn (2008-present)
They are a power metal quartet from Tambov.
Their music centralizes fantasy and piracy.
'Riders of the Sky' VIDEO is about harnessing ancient magic to travel to hidden kingdoms and treasures.
'Star Ocean' VIDEO describes a fantasy world in which you dream to escape into the real world.
OFFICIAL WEBSITE FACEBOOK TWITTER
---
Kalevala (2007-present)
They're a unique folk metal band from Moscow, Russia.
Kalevala utilizes an extremely melodic take on metal
with accordions and balalaikas, bagpipes, flutes and whistles.
This instrumental medley paints a sonic wall, equally as colorful as their live performance.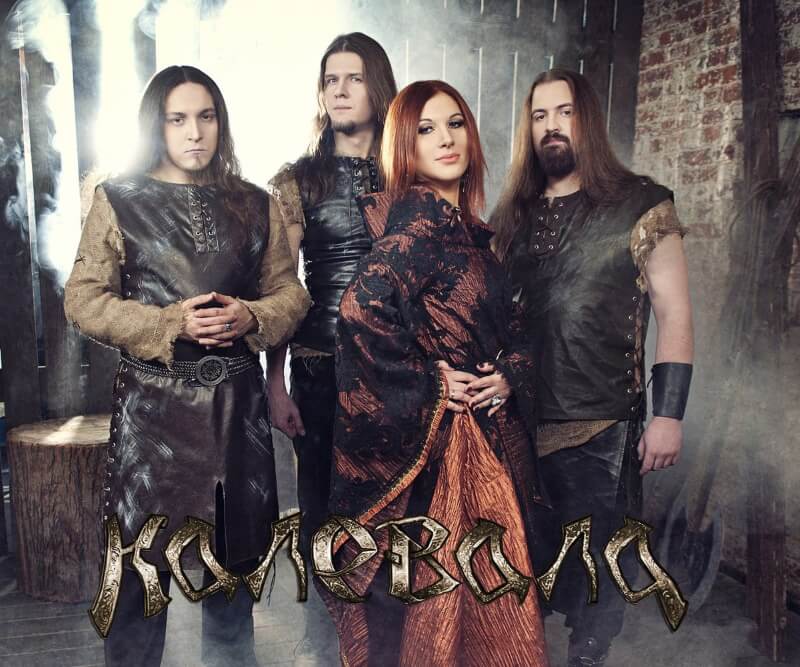 "Hmm, yes. We performed a song, called 'Yarilo' on the Red Square during
one of the festivals that are usually attached to some kind of holidays.
And we are the first metal band that has performed on the Red Square ever, you know.
That is quite a good highlight I guess."(Valkarieswebzine)
Kalevala uses their folk background in Russia to meld metal with non-accepted norms.
"Нагрянули" VIDEO references the practice of animal transformation.
During the video one of the transformers battles an invading force.
OFFICIAL WEBSITE FACEBOOK BANDCAMP
---
PAGANLAND (1997-present)
They are from Ukraine and their songs center on Paganism.
"We think that to the Slavic mythology the closest ones are Nordic-Germanic and Celtic mythology.
And this is not surprising, because all of these mythologies have the common European roots.
It is well known that the Celts and Scandinavians have visited the territory of modern Ukraine.
That's why runes still are found from the north of Norway and to the south of Ukraine." (PERUN.HR)
'У Серці Карпат' VIDEO
"At the heart of the Carpathians
At the heart of my own universe
There's a world beyond in there
Where the voices of ancestors are heard
It's the voice of blood
Is there anything of greater importance?"
(Encyclopaedia Metallum)

The Carpathian Mountains
'Wind of Freedom (Full Album)' VIDEO
---
Pokerface (2013-present)
From Moscow, Pokerface wields death/thrash metal to denounce oppression.
'Age of Terrorism'
"Machinegun fire
Breaks the silence
Negotiations have failed
Bloody aggression
Mind's suffocation
Humanity going to dark"
(Metal Archives)
'The Fatal Scythe' VIDEO
"I can say Epoch changed and female vocal extremely growing. Unbelievable.
Nowadays we have a huge social community focused on female metal band,
only female metal tour, amazing female-only metal festivals.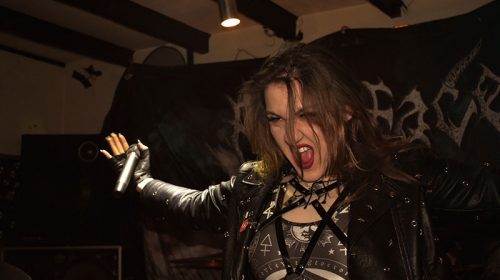 Lady Owl (Alexandra Orlova)
It's real, it has good business implementation and it's the best example of emancipation." (Rock&metalinmyblood)
Following a growing trend, Pokerface acquired a female Lead Vocalist and have been rocking harder as a result.
"Now the situation in not so bad, but it is changing again. Church, national-patriots, economic crisis, political isolation?
These thing are not good for culture progress, as music, as painting, as literature.
And we don't have any choice . We are trying to cross boundaries. Russian Metal must have a chance!"
---
Reka
Performing out of Moscow and St. Petersburg, Reka is as far from Mainstream as it gets.
They claim not to be artists or musicians. Rather, they are individuals using an artistic medium to express their own ideologies.
Whilst remaining mostly metal, Reka uses progressive rock jams to embellish.
'Dependence' VIDEO
Reka wants you to have your own political opinion and go against mainstream ideology.
---