---
ANCIENT AMERICAN METAL
METAL INSPIRED BY THE WORLD OF ANCIENT AMERICA

AS THE TIDE OF WHITE CHRISTIAN IMPERIALISM RECEDES,
ANCIENT TRADITIONS ARE BEING REBORN.
500 YEARS OF IMPERIALISM ARE COLLAPSING.
THOUSANDS OF YEARS OF TRADITION HAVE RETURNED.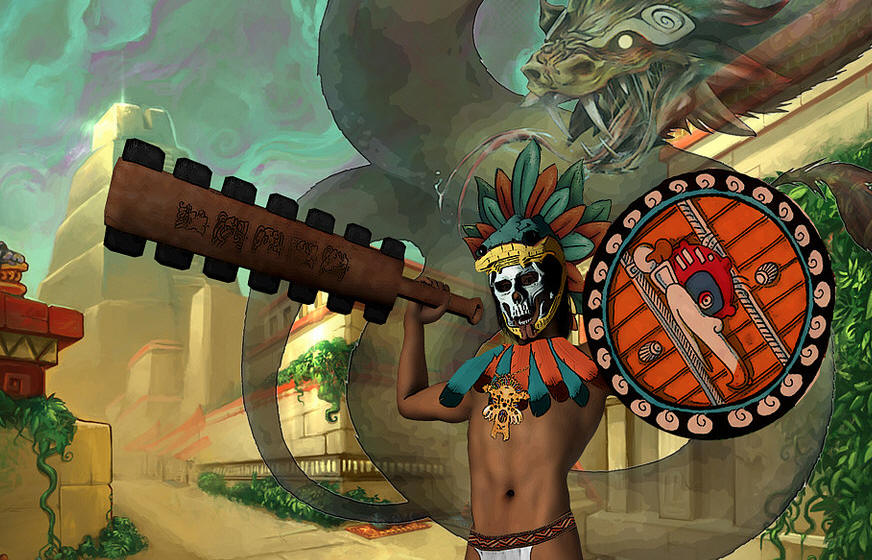 ---
Cemican (2006-present)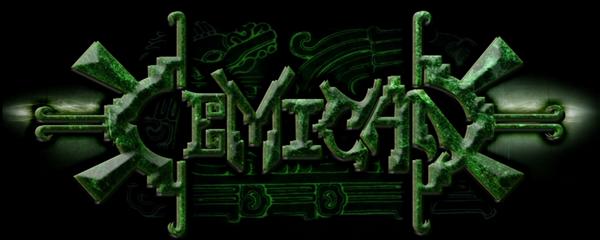 Cemican is a progressive power metal band from Jalisco, Mexico.
Their modern music center around warriors of the past, carnage, old ways of life, and spiritual strength.
"Falda de Serpientes" is about the mother goddess Coatlicue.
Translation:
"Goddess dead, you hide from your bowels' power
Time does not exist
Strange deities, torments, deaths
Skulls twisted between the cries of Heaven and Earth
Serpents thirsting for Human Sacrifice will come"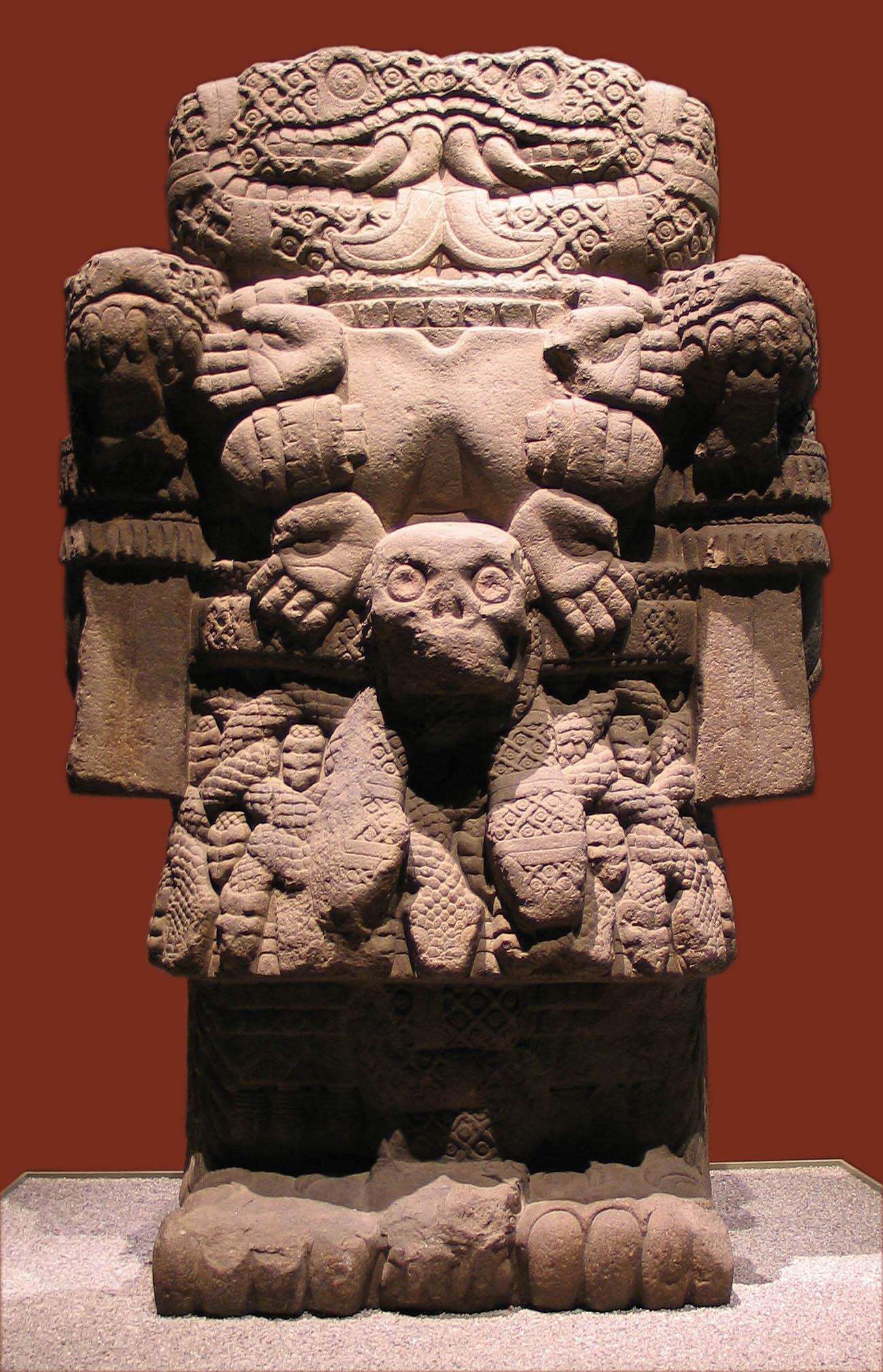 Coatlicue is the mother goddess to Huitzilopochtli, who reigns over military combat and the sun.
'Yaotecatl' VIDEO
Their 2018 Wacken performance channeled the energy of pre-Columbian ceremonies of brutality and sacrifice.
The message of Cemican is clear!
Spiritual revolution is coming as ancient roots are reclaimed.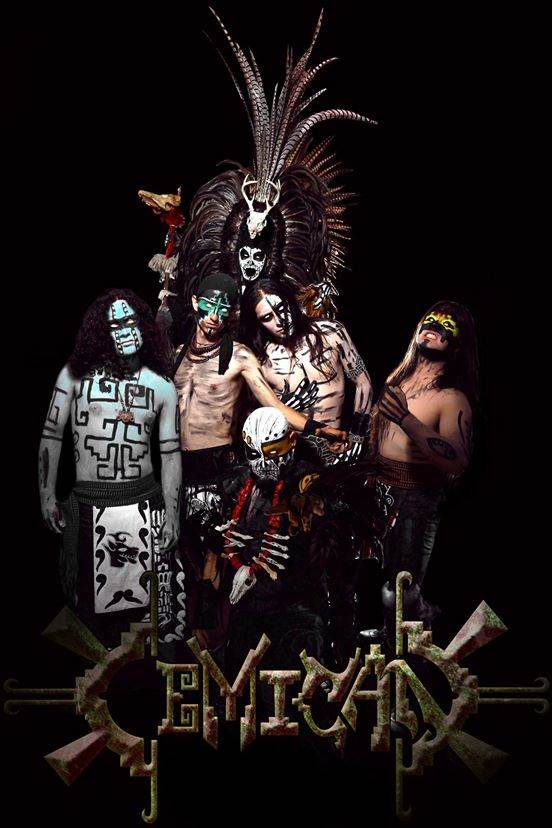 ---
Mictlan (1991-present)
They are a Death Metal band from Mexico City, the former capital of the Aztec empire.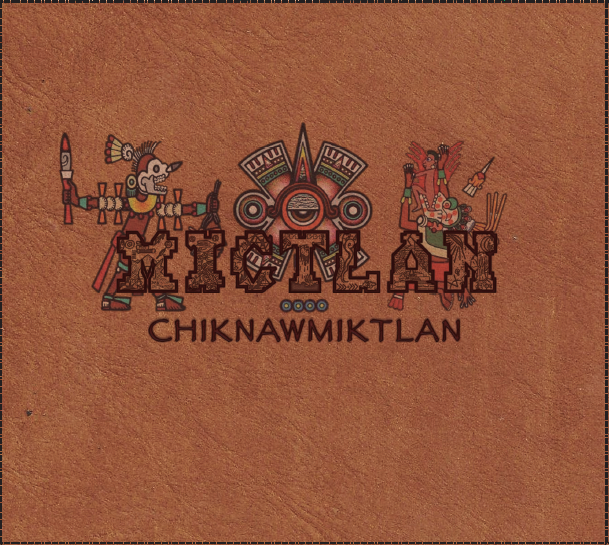 Distorted metal guitar melds into ancient instruments for a fusion of ideology, style and time.
Indigenous Central American percussion and flutes set an eerie tone while bass lines interweave with the primeval drums.
In 'Con tu llegada', the Euro-Christian invasion desecrated cultural beliefs and systems.

'Con tu llegada' VIDEO
Translation:
"...With your arrival:
Genocide and betrayal copulating
With merciful defamation

Man, nature and power were honored
With your arrival:
An absurd cross of blood drenched
With implanted misery nails.

We were clean, we did not know the dissatisfaction
With your arrival:
Now the Mexican is a sad toy of any passion

Former owner of himself robust and angry lord
With your arrival
Submissive and resigned Christian slave,
Between contradictions of his trapped doctrine."
Remember the past, and see how the world is turning out today.
History's revionism would only portray the Aztecs as brutal and savage, masters in sacrifice and war.
Mictlan writes from the perspective that human sacrifice was a willing and necessary ritual to sustain existence under Huitzilopochtli.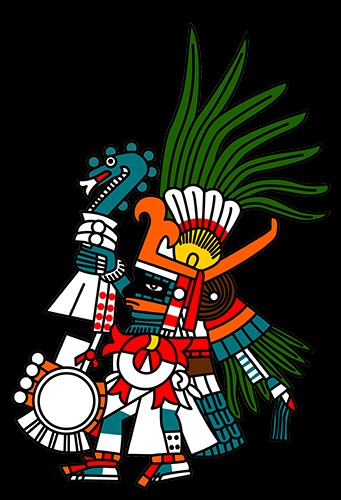 By the time the Spanish arrived, ultimate sacrifice had escalated to unsustainable numbers.
Indigenous Aztec scholars had realized the same thing. And this led to a false interpretation of the ritual.
Mictlan is a presence in Mexican metal to respect.
---
Kukulcan (2004-present)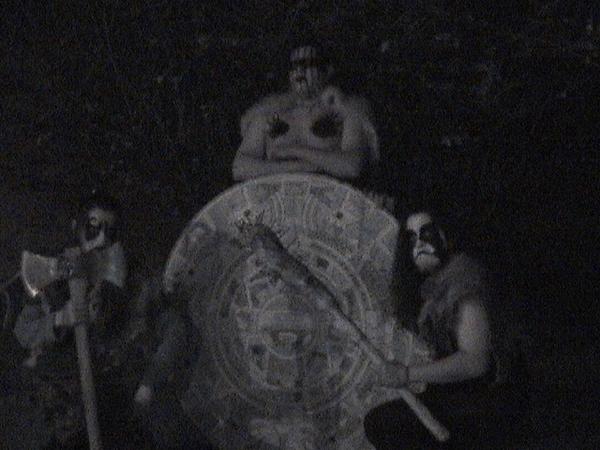 Kukulcan performs pre-Hispanic black metal with pagan, anti-war themes.
Kukulcan, or Gukumatz, is the feathered creator-snake god that made the planet Earth.
The band is mostly instrumental but messages carry without words.
'Xochiquetzal' VIDEO
They perform in Mexico City as a three-piece band.
Kukulcan was a spiritual being, a cult and now a musical act that incorporates Indigenous beliefs to denounce needless war.
'Vivir o Morir por Quetzalcoatl' VIDEO
---
Tezkatlipoka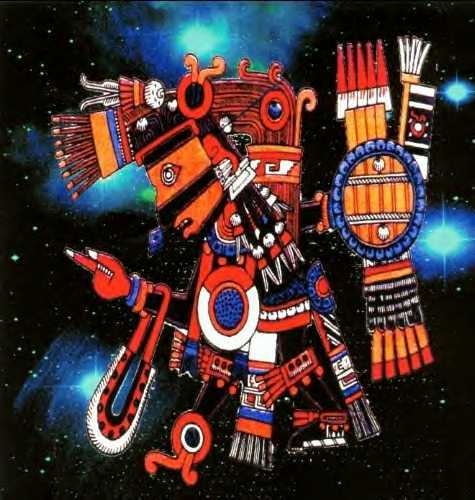 The 'Mexica metalheads' have left a bad-ass impression with 'Kuitlahuak' and 'Nauhkampa'. Tezkatlipoka is a prominent Aztec spiritual figure: the 'Smoking Mirror'.
They embodied hurricane weather, magic, the night sky and winds, obsidian, and battle.
'Mekates de Energia' VIDEO