LEGENDS NEVER DIE
2017 GRAND OPENING CEREMONY
LEAGUE OF LEGENDS CHAMPIONSHIP
CHINA TAKES OWNERSHIP OF THE WORLD'S MOST POPULAR GAME FROM AMERICA
THE WORLD'S CULTURAL CENTER OF GRAVITY IS SHIFTING EAST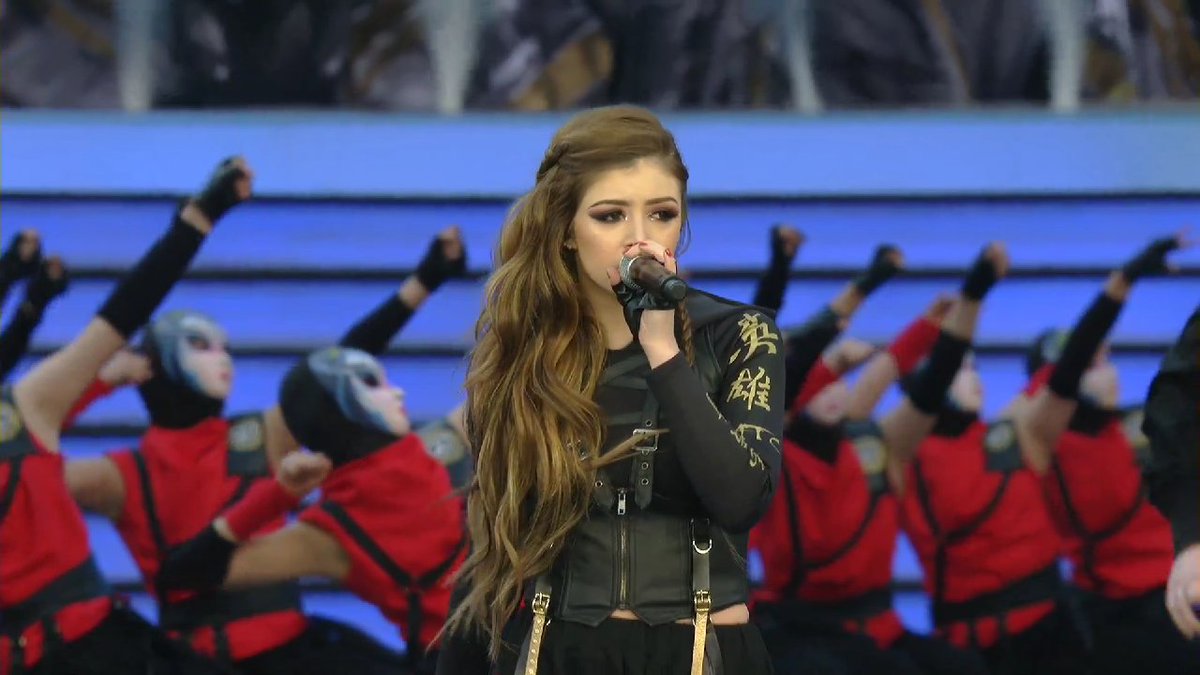 CHAMPIONSHIP OPENING
---

The 2017 League of Legends World Finals in China was opened by an amazing performance
from American pop singer, Chrissy Costanza, lead singer of Against the Current.
The performance attracted 100 thousand people at the stadium and over 40 million online views.
Against the Current performed a live version of "Legends Never Die" while Taiwanese pop star Jay Chou played the piano behind.
The song was written by the Riot Games music team, which includes Alex Seaver of Mako (an American DJ duo) and Justin Tranter.
The song is available for purchase on itunes.

League of Legends is one of the most-played, multiplayer PC game in the world, with gamers logging nearly 1.3 billion hours of play time,
giving it more logged hours than World of Warcraft.

In 2015, a Chinese company called "Tencent" took complete ownership of Riot Games, the California company responsible for League of Legends.
So one of the most popular video games in the world is now owned by a Chinese company. This is yet another sign of the world's cultural gravity shifting East.
In 2017, the League of Legends World Finals was hosted in China for the first time, at the Beijing National Stadium,
the seventh world championship for League of Legends. The tournament received much praise for its ceremonial performances.

---
League of Legends Game
League of Legends Official Website
League of Legends' Riot Games now completely owned by China's Tencent (CNET, 12-16-15)
"League Of Legends," The Most-Played PC Game In The World (Tech Crunch, 1-24-13)
Tencent
League of Legends Opening Ceremony 2017
Worlds 2017: Finals News and Updates
The opening ceremony for the 2017 World Championship finals had a live performance and a dragon (Rift Herald, 11-4-17)
Against The Current brings 'Legends Never Die' to life during 2017 League of Legends World Championship Opening Ceremonies (AXS, 11-4-17)
Legends Never Die Song
More Information About Chrissy Costanza, Vocalist for Against the Current
Chrissy Costanza Official Website
Against the Current Official Site
Related News
How China Is Remaking the Global Film Industry (TIME, 1-26-17)