ASIAN METAL BANDS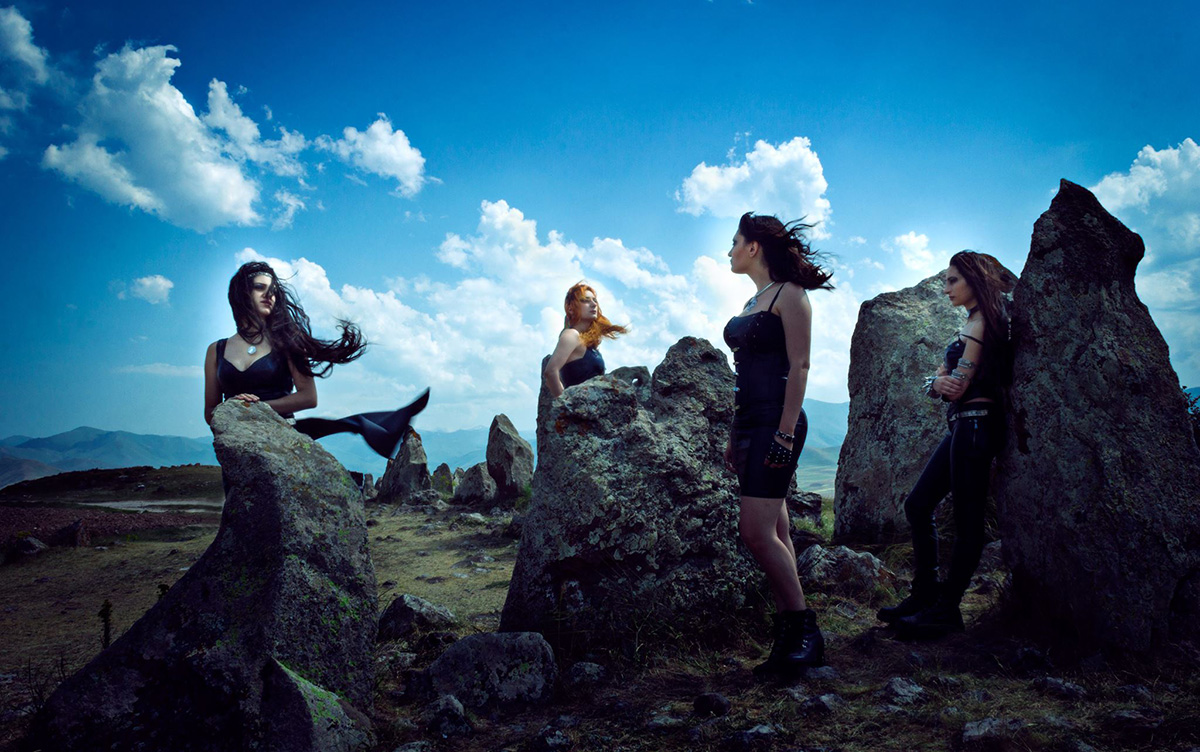 Asia is the world's largest continent by mass and population.
Home to Earth's biggest cities, its tallest mountains, civilizations that predate written records and hundreds of cultures.
Metal takes inspiration from the environmental elements around it.
Tradition blends into ever-futuristic concepts ahead of their time.
Nature, return of the old ways, religion and shamanism reappear in musical themes here.
This is not a scientific selection but a collection of links for our viewers.
---
CENTRAL ASIA
Darkestrah (Bandcamp)
Holy Dragons (YouTube)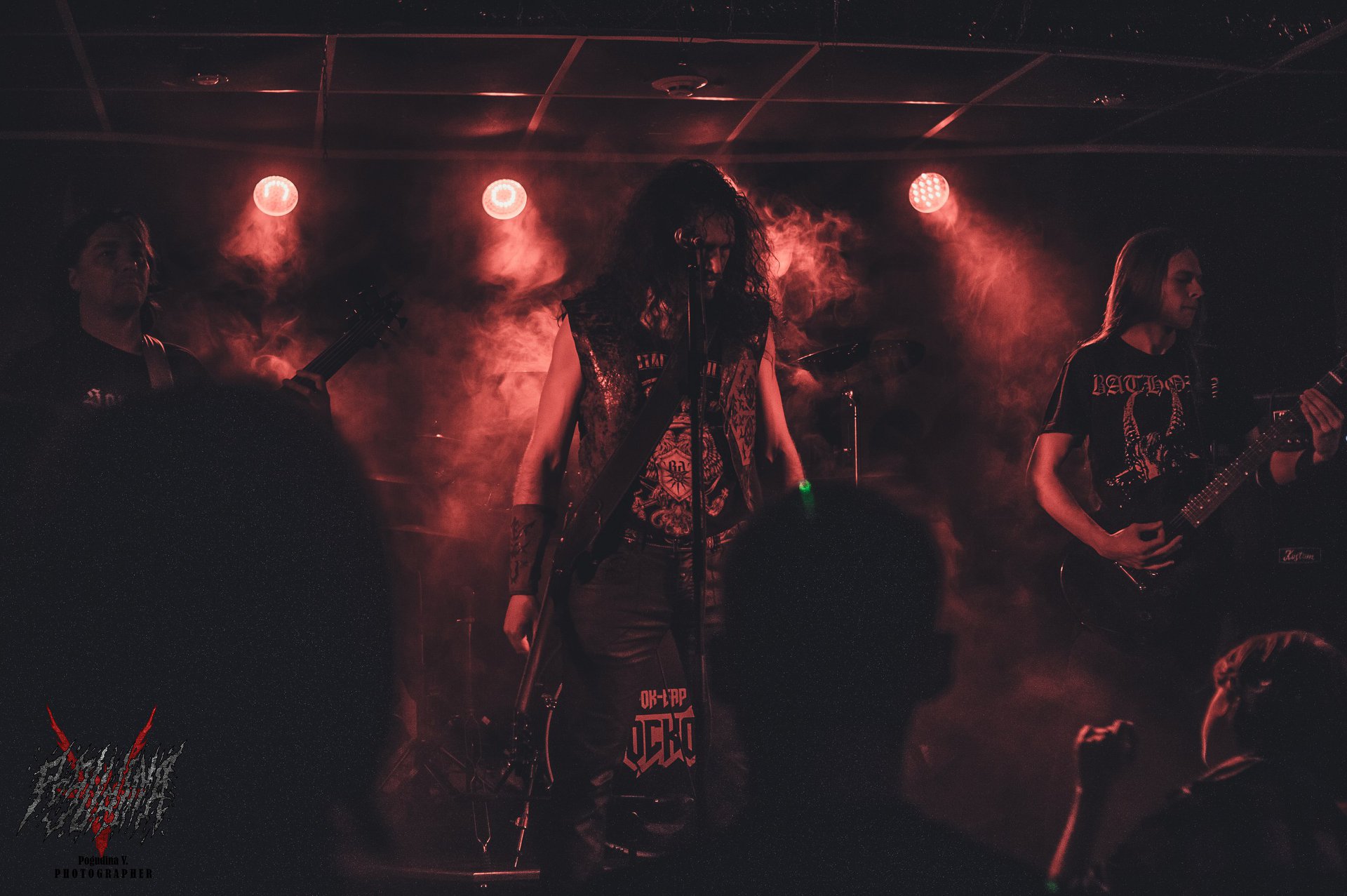 Kashgar (Bandcamp)
My Own Shiva
Ulytau (Facebook)
Ulytau - 'Two Warriors' VIDEO

Zarraza (Bandcamp)

EAST ASIA
Acherozu (Facebook)
Adrastea (Facebook)
Anthelion
As Sarha
Assault (Bandcamp)
Azylum
BABYMETAL (Facebook/YouTube)
Black Kirin (Bandcamp)
Black Syndrome
Broken By The Scream (Facebook)
Chimeras
Chthonic (Facebook)

Chthonic - 'Broken Jade' VIDEO

Cohol
Crossfaith (Facebook)
Deepinside
DIR EN GREY (Facebook)
DreamSpirit (Bandcamp)
End These Days (Bandcamp)
Evocation
Flesh Juicer
Fushiryuu (Bandcamp)
Galga Falmul (YouTube)
GALNERYUS (Facebook)
Gotsu Totsu Kotsu (Facebook)
Graupel (Bandcamp)
Hitobashira (Bandcamp)
Hyponic (Bandcamp)
Impiety (Facebook)
Individe
Infernal Chaos


Inferno Requiem (Facebook)

Instinct of Sight
In The Phobia
Karmacipher (Bandcamp)
Kosmogyr
Loudness (Facebook)
Lovebites
Mefitis
Memnoch (Bandcamp)
MergingMoon (Facebook/Soundcloud)
Metamorphosis
Method (YouTube)
Mirrors (Bandcamp)
Morastocisum
Nine Treasures (Bandcamp)
Paledusk
Parallel Horizons (Bandcamp/Soundcloud/YouTube)
powerdiablo
Remnants of the Fallen
Ritual Day (Bandcamp)
Rorcal
Rudra (Bandcamp/Facebook)
Ruthless Inhumanity
Sabbat (Facebook)
Sable Hills (Bandcamp/YouTube)
Sigh
Suffocation
Sumeragi (Bandcamp)
Tengger Cavalry (Bandcamp/Facebook)

THOUSAND EYES (Facebook)
Thy Blood
Tormentress
Valley of the Headless
VASSLINE
Vermin Majesty
Victim Mentality (Soundcloud/YouTube)
Victim of Deception (Facebook)
Vomit Remnants
Wagakki (Facebook)
Wicked Solutions
The Wreckage
Xanadoo (Bandcamp/YouTube)
YUZUKINGDOM (Facebook)
Zuriaake
SOUTH ASIA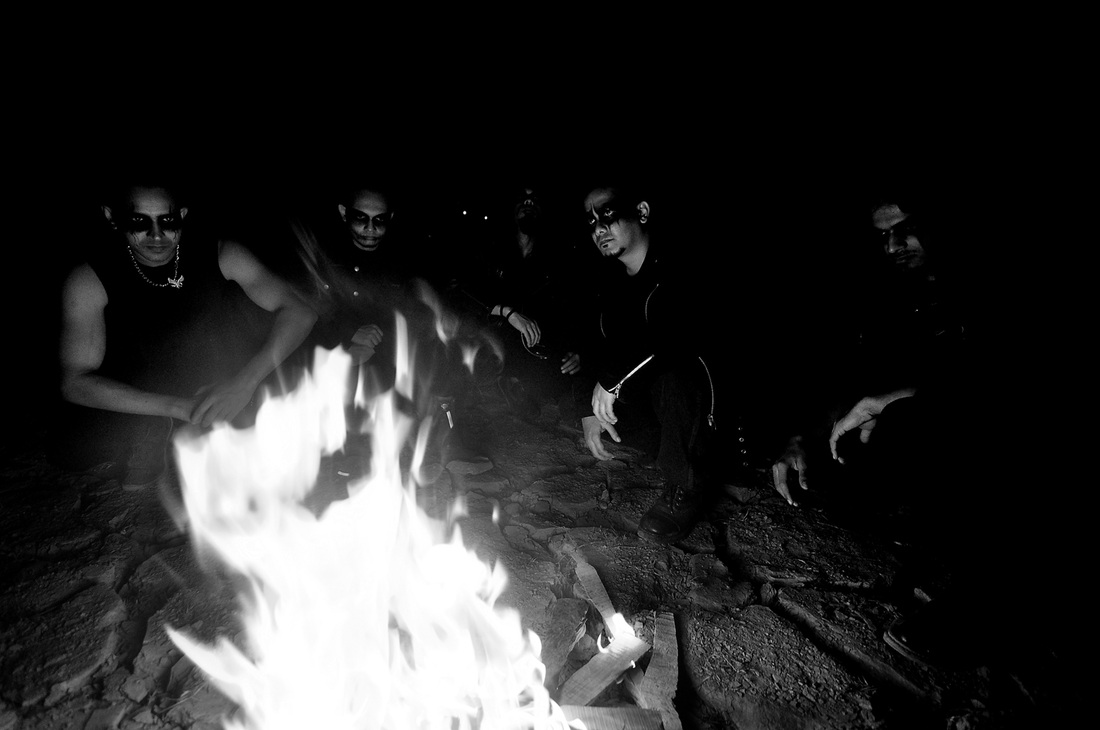 Nafarmaan
Albatross (Soundcloud)
Ancient Curse
Angel Down (YouTube)
Annihilation Planet Earth (Bandcamp/Soundcloud)
Antim Grahan
Atmosfear (YouTube)
Bevar Sea (Bandcamp)
Binaash (Bandcamp)
Burial Dust (Bandcamp/YouTube)
Blood & Iron (Facebook)
Constellation (Bandcamp/YouTube)
Cosmic Infusion (Bandcamp/YouTube)

Cosmic Infusion - 'Burial Of Thy Own' VIDEO
Cryptic Fate
Dark Helm (Bandcamp/YouTube)
Demonic Resurrection
Deplore
Dhishti (Facebook)
Dionysus (YouTube)
Dissector
District Unknown (SoundCloud)
Eternal Returns (YouTube)
Fragarak (Bandcamp/Soundcloud/YouTube)

Eternal Returns - 'Corporate Bastards' VIDEO

Exalter (Bandcamp)
FALCUN
Godless (Bandcamp/YouTube)
Kryptos (Bandcamp)
Mass Damnation
Minerva (YouTube)
Morbidity (Bandcamp/YouTube)
Nafarmaan (YouTube)
Nekrohowl (Bandcamp)
Neurocracy (Bandcamp/YouTube)
Nothnegal (Bandcamp/YouTube)


Orator
Powersurge
Primitiv (Soundcloud/YouTube)
Psynide
Rockstrata
Sacrament
Salvage (Bandcamp)
Sceptre (Bandcamp/YouTube)
Severe Dementia
Shock Therapy
Skyharbor (Bandcamp/Facebook/YouTube)
Sonic Predator (YouTube)
Stigmata (Soundcloud)
Surtur (Bandcamp/YouTube)
Tantrum (YouTube)
Thrash (YouTube)
Threinody (YouTube)
Trainwreck (Soundcloud/YouTube)
UgraKarma (Bandcamp)
Underside
Vidyut (YouTube)
Warhound (Soundcloud/YouTube)

SOUTHEAST ASIA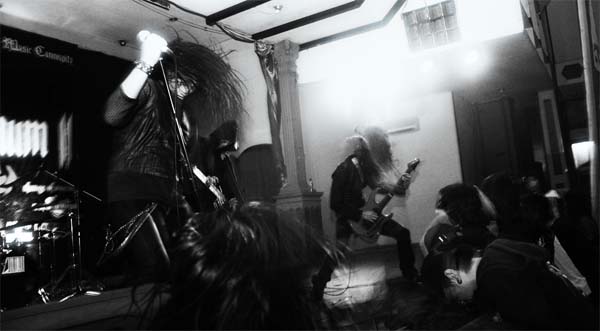 Durhaka
Affective Psychosis (YouTube)
Apoptosis Gutrectomy
Artubiem
ASPHYXIATE (YouTube)
Astana
Athurakel
Beside
Black 'Ciety (Bandcamp/YouTube)
Blackdot
Black Infinity (Facebook)
Blazious (YouTube)
Bloodshed (Facebook)
Breakinside
Buddhlust (YouTube)
Burgerkill
Carnivola
Corpulency
Daarchlea
DEATH VOMIT (YouTube)
Delusional Disorder
DEVOURED
Dahong Palay
Deathguy
Deiphago (Bandcamp/Facebook)
Desperate
Destroy Pretty Boy
Dictator
Digging Up
Dissevered
Durhaka
Eccentric Toilet (YouTube)
Ecchymosis (Bandcamp)
Edane
Endocarditis
Evangelion
Explicit
Falling In Between
Fathomless
Forgotten
Fracma (Bandcamp)
G6pd (YouTube)
GAI (Bandcamp)
Genocidal Sodomy
GODLESS SYMPTOMS (Facebook)
Helaragon
Heredes (YouTube)
Homogeneous
Hypertika
Ifrid
Illusion of Humanity
Imbrued Blemishment
immolate (YouTube)
IN VEIN (YouTube)
Individual (YouTube)
Intricated (Bandcamp)




Jasad
Jeruji (Facebook)

Jeruji - 'Stay True' VIDEO

KAMAI
KaoscursË (YouTube)
Kekal (Bandcamp/Facebook)
KLUAYTHAI
Kundurriot
Lotus of Darkness
LUMPUR (YouTube)
Mandatory
Mantak
Maruta
Masochist
Nabarcide
Nuclear Warfare (Bandcamp)
Oldskull (YouTube)
OUTRO
Pargochy (Soundcloud/YouTube)
Pariah
Pathogen
Perpetual Demise
PLAHN
Proportions (Bandcamp)
Purgatory
Reborn (YouTube)
Revenants
Revenge
Rotkin
Sadistic Torture
Sapanakith
Satyr (YouTube)
Savage Deity
Saydie
Selambe Syndicate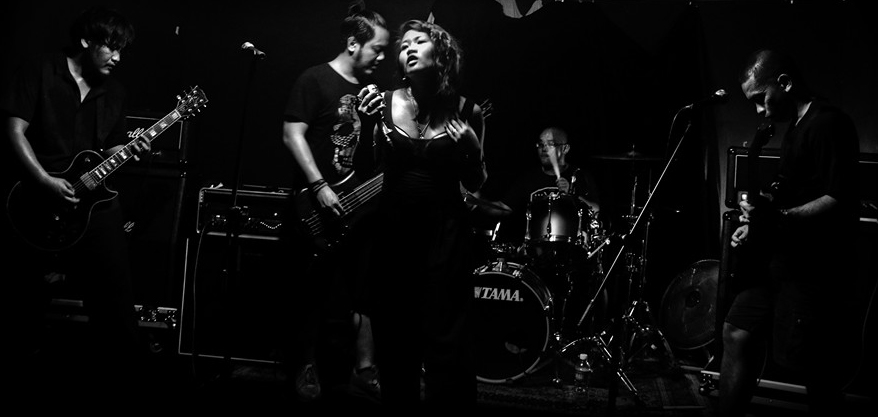 Senjakala
Sensor Motorik
Seringai (Facebook)
Shadowmirth
Sorem
STIGMATUARY
Sudden Face Down
Suriyakat (YouTube)
Undelayed
VAJRA
Vallendusk (Bandcamp)
Voice of Baceprot (YouTube)
Voluptuary (YouTube)
Warmouth
Warthole
WINDRUNNER (Bandcamp)
Zoghnity

WEST ASIA
Acrassicauda (Facebook)
Al-Namrood (Facebook/YouTube)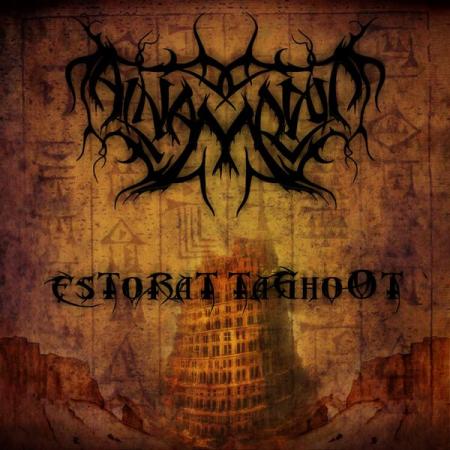 Al-Namrood album art. Estorat Taghoot means 'A Legend of Tyranny'.
It's commentary on Babylon and modern autocracy in their home country, Saudi Arabia.

Aras (Facebook)
Azooma
Bishop of Hexen
Confess
Dark Phantom (Bandcamp/YouTube)
DivahaR (Facebook/YouTube)

DivahaR - 'Into the Heights' VIDEO

Divine Disorder (YouTube)
Garhelenth (Bandcamp/YouTube)
Haunted Cellar (Soundcloud/YouTube)
Majd Arnouk (YouTube)
Melechesh (Facebook)
Nathorg (YouTube)
Nervecell (Bandcamp/Facebook)
Pentagram (Facebook)
Orphaned Land (Facebook)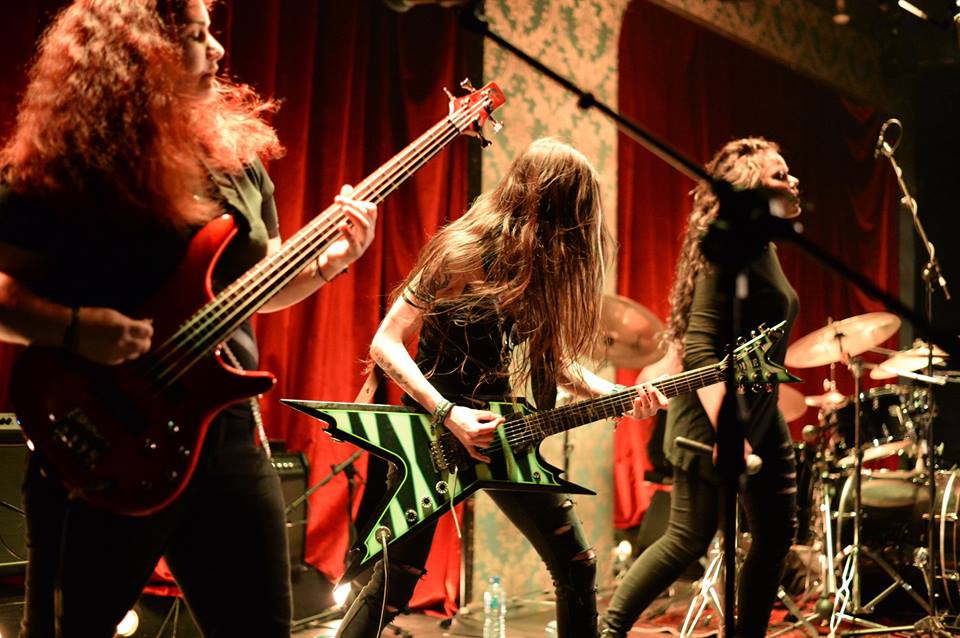 Slave To Sirens
They're the Middle East's first all-women death/thrash band, and already toured with metal giants like Onslaught.

Trivax (Bandcamp/YouTube)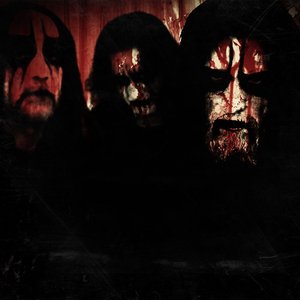 Zurvan
Zurvan (YouTube)