THE GODDESS EXPOSES SEXUAL LIES

HOLY SHIT!
SHE REVEALS CHRISTIAN LEADERS'
LOVE OF ANAL SEX!
---
SHE TAKES A SLEDGEHAMMER
TO RELIGIOUS LIES ABOUT SEX!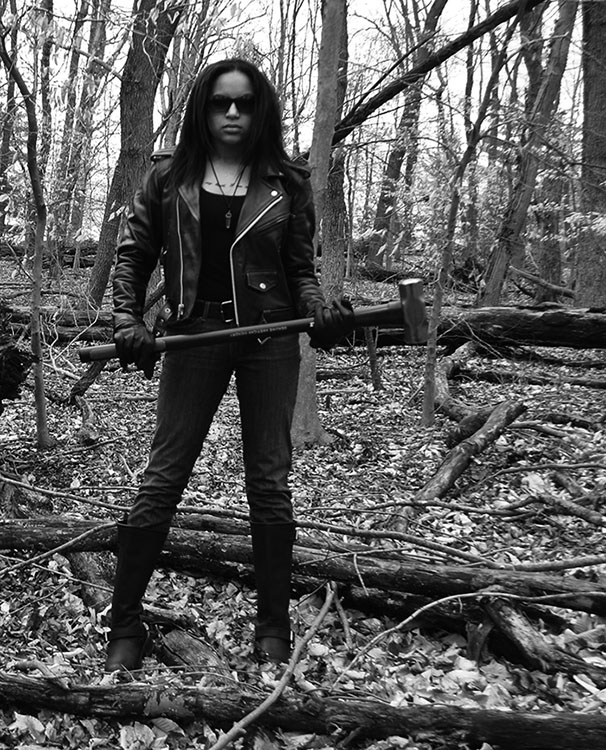 Few people seem more obsessed with anal sex than the leaders of the Christian Church.
Indeed, for almost 2000 years they banned it.
Only recently in America did it become legal.
However, the Goddess has revealed that this was all a lie.
From the endless corruption of the Popes,
to today's deranged evangelists,
anal sex has been ever present among the followers of Jesus.
Indeed, today there seems to be an epidemic of anal fucking in the church.
Bible Belt states have the highest levels of gay porn consumption.
Meanwhile, top Catholic, Evangelical and Republican Party
leaders have been exposed getting their holy shitholes
reamed full of cock while pretending to crusade against anal action.
What is particularly despicable is that many of these
"pro family" frauds have not been content to lie about
their sex lives for political purposes.
All too many of these Bible BS artists have actually been involved
in the homosexual molestation of children.
This has been a time honored tradition going back to American icon Horatio Alger.
---
SOME OF AMERICA'S HISTORICAL CHRISTIAN ICONS
CHILD MOLESTERS AND SEXUAL DEVIANTS

Horatio Alger, Child Molester As An American Hero?
Few people have done more in literature to promote the idea of the "American Dream." However, the ugly reality behind this American "hero" is that he was a homosexual child molester.
John Wesley's Failed Marriage: The Founder of Modern Evangelism Preached About Heaven While His Own Marriage Was in Hell
While the founder of Evangelism went around telling others how to run their marriages and sex lives, his own was a personal hell.
---
WHILE TODAY'S CHRISTIAN LEADERS TRY TO CONTROL OUR SEX LIVES
THEIR OWN ARE OUT OF CONTROL
Top Evangelical Leader Discredited in Homosexual Scandal
Tim Haggard, former head of the National Association of Evangelicals, has admitted publicly that he has battled a lifelong "sexual problem" (aka homosexuality), following allegations that he paid a man for sex and asked the man to procure crystal meth for him. Ironically, perhaps, Haggard's NAE has been vocal in its support of a so-called "family values" political agenda which includes a ban on gay-marriage, a policy stance that clearly conflicts with Haggard's secret life.
(CNN News, 11-6-06)
Bill Gothard, Big Name in American Home Schooling, Revealed as Sexual Predator (Patheos, 2-6-14)

Hobby Lobby Funded Disgraced Fundamentalist Christian Leader Accused of Harassing Dozens of Women (Mother Jones, 7-2-14)
The Hobby Lobby gave millions to Bill Gothard.
Bill Gothard and Bob Jones University Abuse Scandal Connections: protecting leadership, silencing victims (Watch Keep, 3-31-14)
Bill Gothard Resigns Amid Sexual Harassment Investigation (Gleanings, February 2015)
The Sexual Liaisons of Bi-Sexual Evangelist Jim Bakker (Patheos, 12-4-1996)
Jim Bakker is an American televangelist and former Assemblies of God minister and former host of the PTL Club, an evangelical Christian television program. A sex scandal led to his resignation from the ministry. Subsequent revelations of accounting fraud brought about his imprisonment and divorce. He later remarried and returned to televangelism. The article above discusses the sex scandal along with his homosexual relationships.
---
LEADERS OF THE POLITICAL RIGHT CAUGHT ENGAGING IN HOMOSEXUAL CHILD MOLESTATION
Dennis Hastert gets 15 months in prison in child molestation case (CNN, 4-27-16)
Former House Speaker was sentenced to 15 months in prison and ordered to pay $250,000 to victims in a case that revealed that he was accused of sexually abusing young boys as a teacher in Illinois. He was also sentenced to two years of supervised release once he finishes his prison term. His victims were as young as 14 and speak of the prolonged psychological trauma caused by the abuse.
GOP Rep. Mark Foley, Chair of House Caucus on Missing and Exploited Children, Resigns Due to Homosexual-Pedophilia Scandal
Former House Representative Mark Foley (R-FL) resigned on September 29, 2006 for having sent sexually explicit email and instant messages to teenaged boys (under 18) serving as pages in the U.S. Congress. Foley had made fighting child pornography a center-piece of his congressional agenda and in a particularly ironic twist he was serving as chairman of the House Caucus on Missing and Exploited Children at the time the emails came to the public's attention. The scandal promises to widen as the Justice Department investigates Foley and the press continues to question when the Republican leadership first learned about Foley's conduct. After all this, "pro-family" Foley now admits he is an active homosexual and says this was a result of having had sex with a minister. See story.
(Washington Post, 10-1-06)
The Young Page Who Leaked the Mark Foley Messages (Politico, 11-20-15)

---
GIGANTIC CHILD MOLESTATION
SCANDALS IN THE CATHOLIC CHURCH
Cases of child abuse committed by priests, nuns and members of religious orders have led to numerous allegations, investigations, trials and convictions. The abused include boys and girls, some as young as 3 years old. The majority of the abused have been between the ages off 11 and 14. The accusations began to receive wide public attention in the 1980's. The John Jay College of Criminal Justice did an investigation of the matter in which they interviewed 98% of diocesan priests in the United States and 140 religious communities, representing 60% of all religious communities and 80% of all religious priests. From their numbers they found 4,392 Catholic priests who had been accused of sexual abuse. The percentage of all priests with allegations of sexual abuse is difficult to derive because there is no definitive number of priests who were active between 1950 and 2002. Also, in these communities there was tremendous pressure on the victims to keep silent, and much work done by those in administrative positions to sweep the scandal under the rug. So the true number of priests involved in sexual scandal could be much higher. The Vatican itself has revealed that it has defrocked 848 priests for molesting children, and another 2,572 with lesser penalties (CBS News). According to patheos, the sex abuse scandal has cost the Catholic Church over $4 billion. A number of diocese have even become bankrupt as a result of these scandals.
Now obviously most Catholics and catholic priests do not support the sexual abuse of children. Yet the leadership of the catholic church has not done nearly enough to bring justice to the people who have participated in the abuse. If anything, key members of the church have spent years sweeping this problem under the rug. Some of the abusers were simply moved to a different parish once the truth came out. Several cases have been brought against members of the Catholic hierarchy for covering up sexual abuse allegations.
In addition to sex abuse, the Catholic church has a rather disturbing historical record in terms of supporting the murder and torture of those who didn't align perfectly with their ideology. (Christian Totalitarianism Report)
While Pope Francis has spread many positive messages about the environment and economic reform, the catholic church itself is still has a long way to go in order to deal with its record of violence and sexual abuse, including the sexual abuse that continues to occur behind closed doors.
The Nature and Scope of Sexual Abuse of Minors By Catholic Priests and Deacons in the United States 1950-2002 (John Jay College of Criminal Justice Report)
Sexual Abuse Claims Costs U.S. Catholic Church $4 Billion (Patheos, 11-4-15)
Roman Catholic Church Sex Abuse Scandal Articles (Huffington Post)
The Catholic Church's defiance and obstruction on child sex abuse (Washington Post, 4-19-16)
VATICAN SAYS BISHOPS NOT OBLIGED TO REPORT CLERICAL CHILD ABUSE (Occupy The Vatican, 2-11-16)
What's the State of the Church's Child Abuse Crisis? (PBS, 2-25-14)
Catholic Church sex abuse scandals around the world (BBC, 9-14-10)
---
RELIGIOUS INTERFERENCE IN SEXUAL EDUCATION
Jesus, Sex and Death in Modern America
Christian religious delusions about sex are a direct threat to life. (World Future Fund)
Religious Interference in U.S. Sex Education Produces Disaster New York Times 9/6/2008
---
HOLIER THAN THOU CHRISTIANS SPEAK OUT AGAINST SEX AND HOMOSEXUALITY IN PUBLIC
WHILE LEADING IN GAY PORN ADDICTION AT HOME
Bible Belt Leads the Nation in Consumption of Gay Porn (Patheos, 3-13-14)
ChristiaNet Poll Finds That Evangelicals Are Addicted to Porn (Market Wired, 8-7-06)
---
THE GODDESS REVOLUTION IS SETTING THINGS RIGHT.
SHE'S ENDING THE RULE OF FALSE RELIGION.
SHE GOING TO TAKE THESE HEAVY CHAINS
AND CHAIN UP THE HATERS OF GAYS
AND MOLESTERS OF CHILDREN
BEFORE THEY CAUSE ANY MORE TROUBLE.